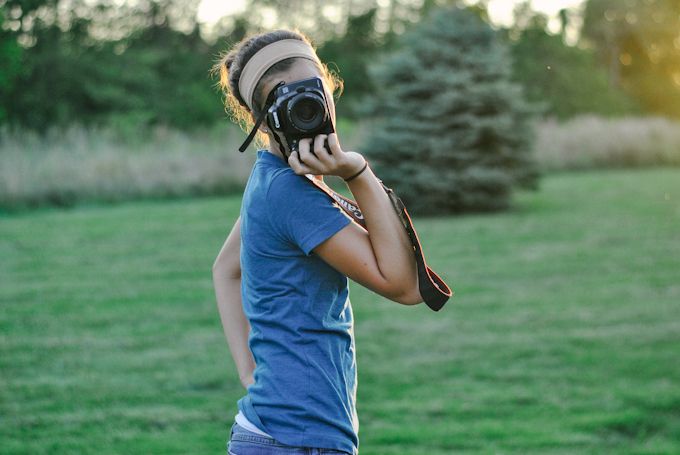 Sometimes, I think that photography takes up half of my heart and half of my thoughts. A single photo can have a connection, that, when I look at it, tugs at something inside of me...bringing back memories of days past. And so I treasure (almost) every photograph I take. I love the nostalgia that is in a photo. And so there are a lot of things I want to do that revolves around photography.
I want to have shoeboxes of photos.
I want to pull a worn box out, open the lid, and be greeted with stacks of developed pictures. I want there to be dates and notes written on the back so that I will never forget where that memory was made. I'll put that box on my lap, and beckon those around me to come and explore with me, come and remember with me. And when I'm alone, those photos will cheer me up, make me laugh, or shed a few tears. I'll call them my memory boxes.
I want to take photos of my siblings.
Every day, if I could. Because I don't ever want to forget this time right now. I love being a big sister and watching these ten other people grow up around me and with me. When I go to college or leave home, I can look at those photos and remember what it was like back then. And I want my mom to have those photos, so that she will never forget either. So that she can look back and tell us funny stories, or about how she grew two inches that year and how he lost three teeth in three days. Yes, I want to take pictures of my siblings.
I want to hang my photos on the wall.
I want to be greeted by a colorful array of the people and places I love when I walk into my home. I want to smile at those photos and know that I took those. I did that, and I am proud to be a photographer.
I want to be a photographer.
I want to take photos for people. I want to take photos of people. I want them to love those photos. I want to carry my camera places so I can capture memories of trips, adventures, and moments. But I want to learn when to put the camera away and enjoy. It's a balance. I want to find it.